Chalkboard Project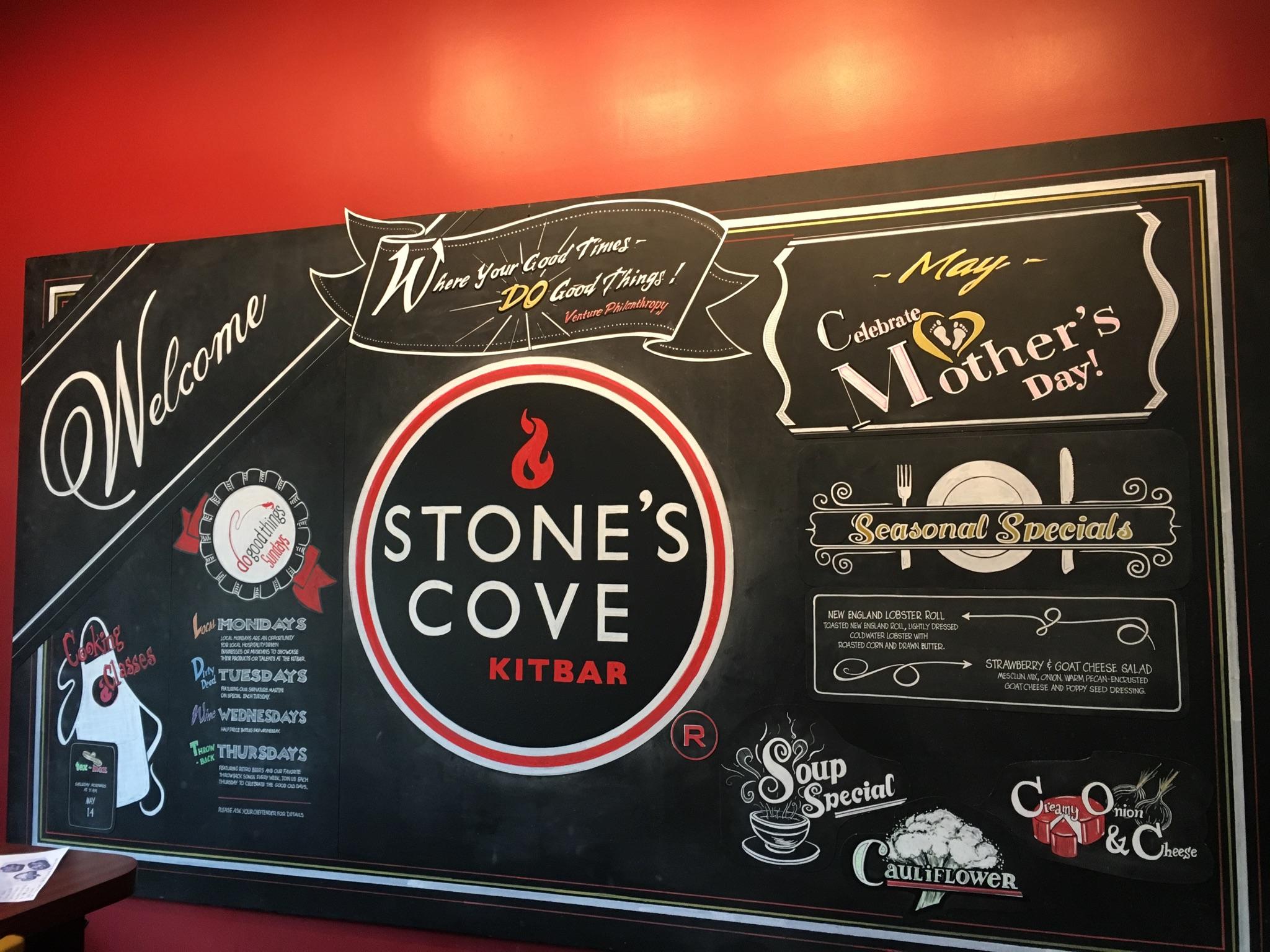 This project is for Stone's Cove Restaurant, for a while there was new locations in Bel Air and Owings Mill, MD, the original location is open in Herndon VA.  Brown-Wing designed the lively chalkboards to create a central location to post monthly and weekly activities. Each month some of the panels/design features would change, while other elements were more permanent.
Though this is no longer an active project, it served as a good example of gravitating customers to a modern 'cave painting' serving to gather information and clients in a central location… with the hopes of discussion and activity.
Some of the design elements were also used for social media posts.