Testimonials and Reviews
Over the years, Brown-Wing has received some stellar reviews…
please take a few minutes and scroll about to see a few of Brown-Wing's client's raves!
Dr. E.O. Wilson – Of Brown-Wing's Illustration Services-
"…Her scientific illustration is of high quality, accurate and with artistic "flair…"
Dr. E.O. Wilson
– Professor and Curator of Entomology – Museum of Comparative Zoology – Harvard University. Two-time Pulitzer Prize Winner.
.
Dr. E.O. Wilson
Edward Osborne Wilson is an American biologist, researcher, theorist, naturalist and author. His biological specialty is myrmecology, on which he is considered to be the world's leading authority on ants.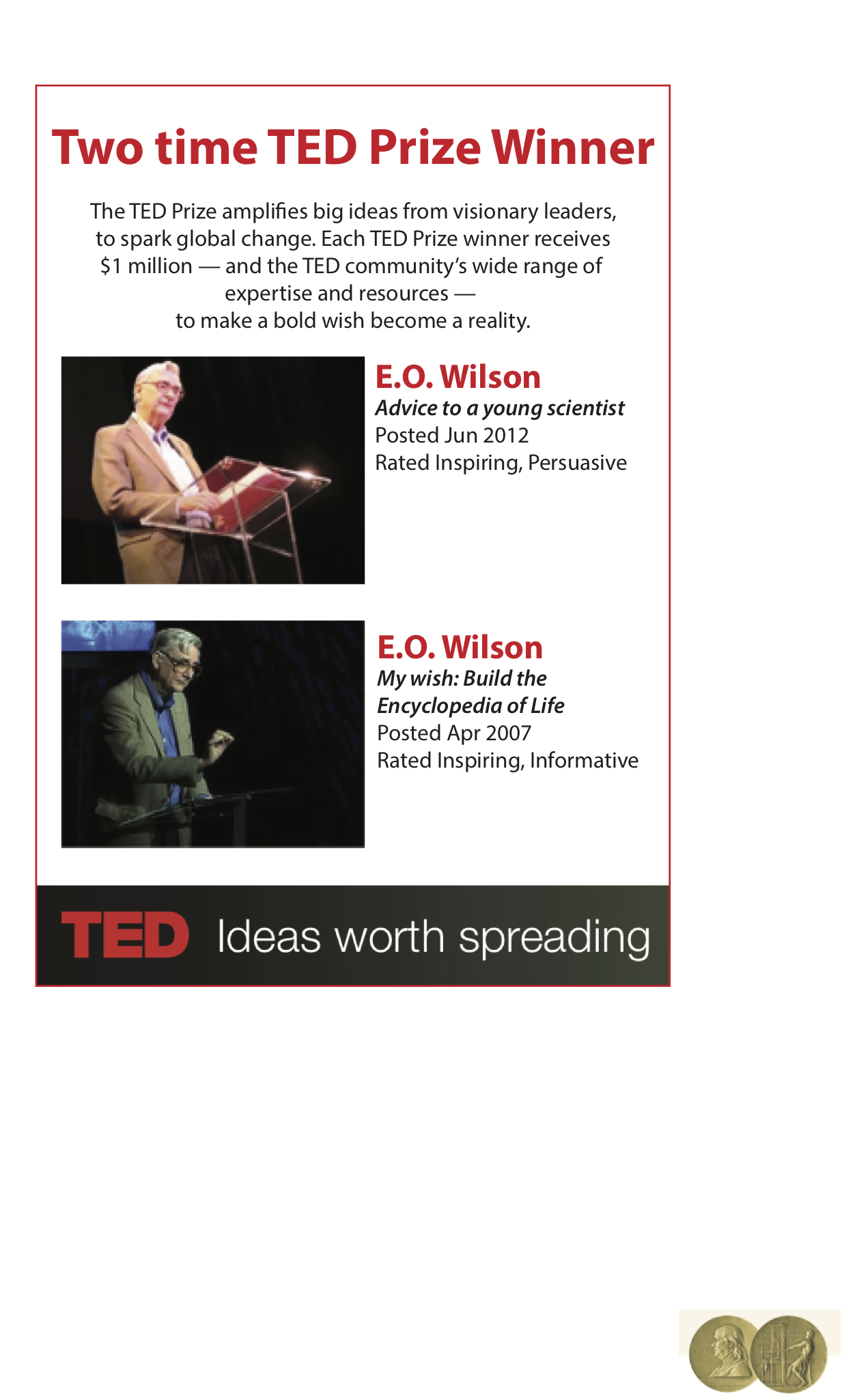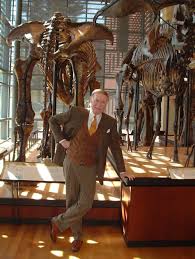 "Dear Kate,
"I absolutely delighted working with you today. Perceptive, fast, accurate, and with the keenest eye for biological form, function AND accuracy. You and your talents meet a longstanding need! Many thanks for undertaking this work!"
Dr. Farrish Jenkins
Dr. Farrish Jenkins
Dr. Farrish Fenkins 
– Professor of Biology – Curator of Vertebrate Paleontology in the Museum of Comparative Zoology – Alexander Agassiz Professor of Zoology in the Museum of Comparative Zoology – Professor of Anatomy in the Harvard-MIT Division of Health Sciences and Technology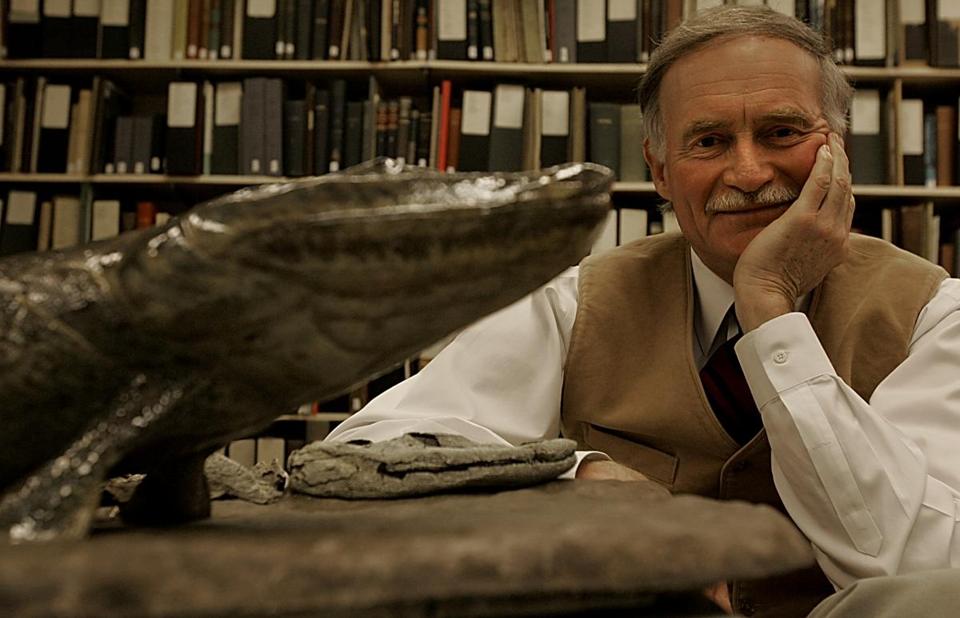 "Kate is the consummate professional. She knows the business and knows how to bring out the greatest parts of your business from within you. More importantly, she brings creativity, innovation and style to each piece of art and her approach. She does great work for me and I am frequently asked, "Who did that?" That is why I proudly share a testimonial. I have also seen how she has worked with a number of my clients and can see their new awareness and how their understanding has grown.
I've heard numerous extraordinary reviews from participants of many classes. She understands and teaches a holistic approach to marketing and the need for consistency in the message, across the numerous platforms, and over time. She has been a leader in advocating the importance, the criticality, of visuals in your message – way ahead of its recent growth in popularity. If or when you are ready to re-brand, or want a different approach, Kate can help you through the process and lead you beyond your expectations."
November 1, 2013
– Gerry Peters
Business and Athletic Coach, Leadership Expert, Trainer and Business Process Re-Engineer
Gerry Peterson
"Kate is an accomplished artist and scientific illustrator who teaches at the museum and has lead several family programs for us. (I can attest that she was incredible in Costa Rica last year, getting me to pick up a paintbrush and create some 'okay' paintings!)."
Philip Lovejoy
Director of the Harvard Museum of Natural History Travel Program, 11/99.
Philip Lovejoy
Presenting the canvas to the Tanzanian School "…I will be going to a Board meeting of the Bunting Institute and I shall tell R— B—– about you. I do hope that you apply but I know that you realize that there are so many applicants that you may not win the kupie doll. But as far as I am concerned you just belong there. When you do apply, I will certainly recommend you."
Maurine Rothschild, NY, NY
Maurine Rothschild
"Thanks so much… Your time, talent, and creativity helped make it (Common Cause invitation) an enormous success. We most certainly couldn't have done it without you!"
Woody Kay
Managing Partner/ECD at Arnold Worldwide.
Woody Kay
"Kate is a pleasure to work with. The ideas she comes up with are out of the box and very creative and on point. She not only gives you great value but teaches you how to see so that you actually have an enhanced interpersonal ability at your disposal. Kate can go from your logo to creating an original mural in your office."
May 11, 2012
Linda Dulicai
The Healthy Zone – Helping People be Weller… Naturally
Linda Dulicai
"I commend the work of Kate Brown-Wing of Brown-Wing Studios to you without reservation. Her work is "exquisite" (to quote myself). She does illustrations for all kinds of books, ebooks, websites, etc. You name it, she can do it! Since almost everything is transmitted electronically these days, she can do work for anyone anywhere. It helps that she's also very nice and has a high sense of integrity! Check her out! She is a seasoned illustrator with very impressive experience with institutions you will recognize!"
October 29, 2013, Nancy (Ayanna) worked with Kate at Brown-Wing Illustration
– Nancy (Ayanna) Wyatt 540-636-4311
CEO/Writer/Consultant/Trainer at My Persuasive Presentations, LLC; MHt, TNLP
Nancy Wyatt
"Hiring Kate was one of the best decisions I made while Program Director of Round Hill Arts Center. She has a passion for teaching and a patience with her students that together form a welcome, comfortable environment for artistic creativity. As a result, her students grew as artists and thanked her with glowing evaluations."
– Meredith McMath
Run Rabbit Run Productions, Inc.
Meredith McMath
REVIEWS of – At Home in the Coral Reef
"The vivid colour illustrations in At Home in the Coral Reef will appeal to children of all ages…  The illustrations are visually appealing yet scientifically correct. …
At Home in the Coral Reef is well thought out, beautifully illustrated and scientifically accurate."
Green Teacher 31
Green Teacher
"… A very well done book, with wonderful illustrations…"
American Bookseller
Pick of the List, 8/92
American Booksellar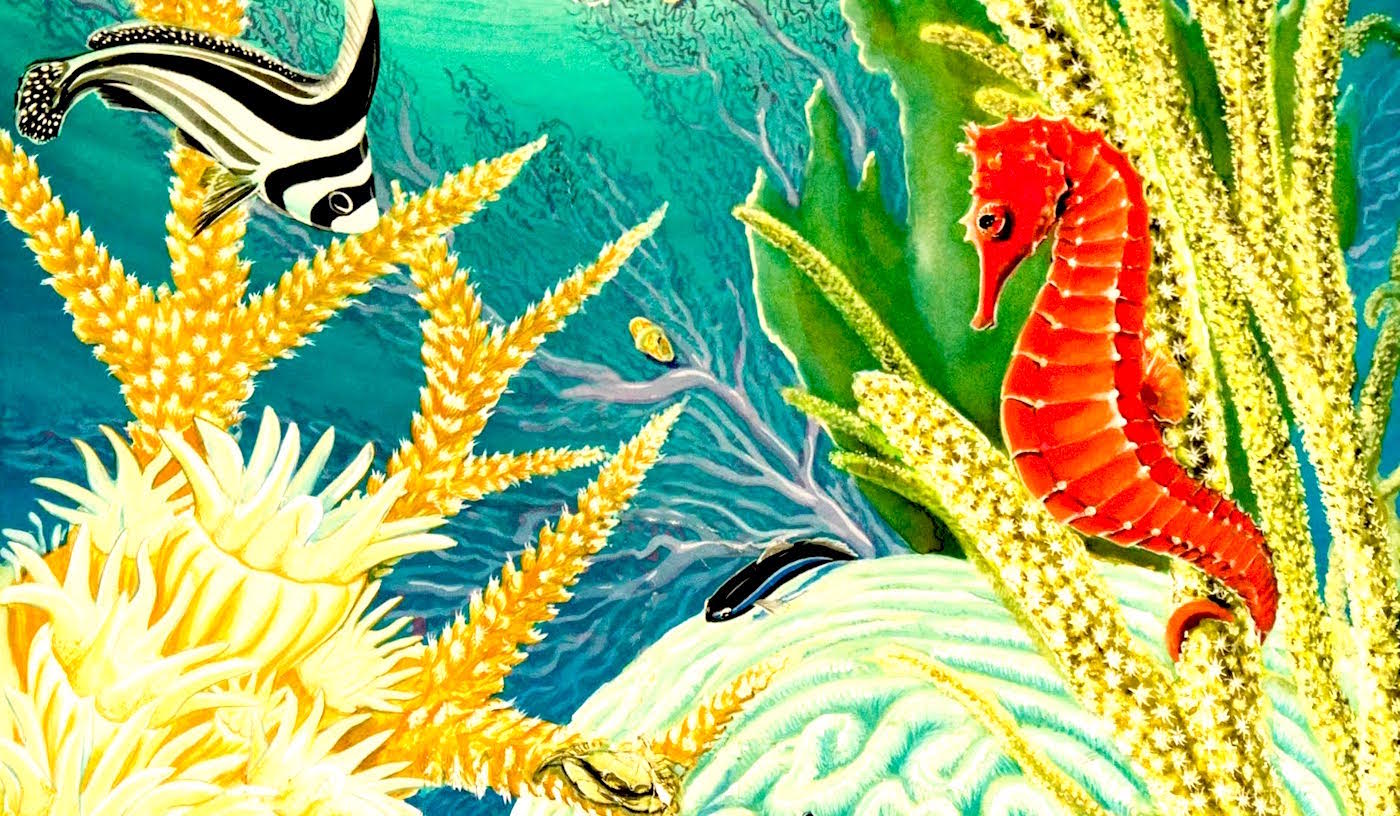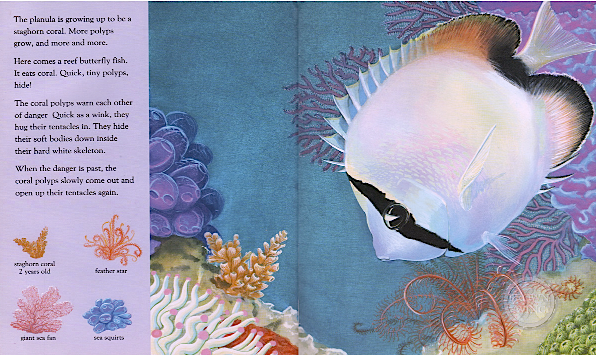 "Beautiful, luminescent illustrations accompany solid explorations of the different worlds and environments of coral reefs…"
Children's Bookwatch, The Midwest Book Review 6/92
Mideest book review
"Esther Williams would have been right at home in these effulgent, Technicolor watercolor that depicts the many and varied denizens of the deep…"
Publisher's Weekly, 91
Publishers Weekly
"… color illustrations that immediately draw and hold one's attention. … Its message of human care for this troubled but important ecosystem is strong, but it is the illustrations that will make the deeper impression."
Science Books and Films 8/92
Science Books and Films